Metro MedCALL Provides Onsite First-Aid Treatment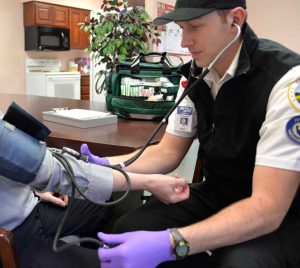 Metro MedCALL is a service of Metro West Ambulance, the region's foremost provider of advance life support care and emergency and nonemergency medical transportation.
In operation since 2013, Metro MedCALL has provided 24/7/365 coverage to organizations that contract for our unique package of services designed to care for ill or injured employees that do not require the care and treatment of an ambulance crew.
There are two driving principles in our innovative approach—
Deliver timely, appropriate care and treatment to employees at work
Help employers manage the escalating costs of employee medical care
Metro MedCALL trained and experienced Emergency Medical Technicians respond to your place of work to provide professional healthcare services—
Competent and compassionate first-aid treatment following best practice guidelines
Specialized EMT transportation, if warranted
Metro MedCALL Provides Onsite Drug Testing Services
Keeping your workforce healthy also means managing compliance with drug-free workplace regulations. Our trained staff provide key essential services—
Substance abuse testing onsite performed by staff trained to Federal drug screening standards
Rapid Screen Drug Testing technology to ensure convenience and performance
Breath alcohol testing
Drug Screen specimen transportation to local labs
Biohazard waste disposal for workplace treatment
Metro MedCALL Provides Healthcare Cost Containment
Metro West Ambulance and its affiliated companies employ hundreds of men and women. We understand the exploding costs for employee health and medical care. Metro MedCALL helps employers like us manage the financial drain of treating illness and occupational injury as well as maintaining a drug-free workplace.
Avoid costly and time-consuming emergency room visits
Avoid unnecessary clinic visits
Decrease workers compensation claims by more than 60%
Reduce worker's lost time due to minor health issues
Eliminate supervisor's time away from production oversight
Replace 'do-it-yourself' transportation with safer, more efficient professional care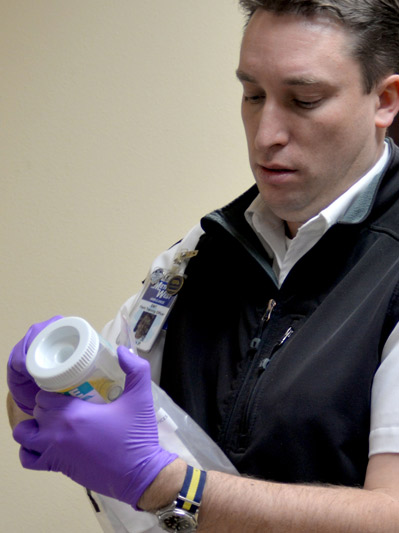 Metro MedCALL is a Service of Metro West Ambulance
A Nationally accredited and locally owned company, Metro West Ambulance has been a household name in the Pacific NW since the early 1950s. As a leader in healthcare and medical transportation, Metro West Ambulance has made a commitment to provide high quality community based, pre-hospital healthcare. We work closely with hospital groups, long-term care providers, and allied healthcare organizations. Our vehicles are staffed with highly trained medical personnel who exceed Oregon training standards.
Metro MedCALL EMTs are dispatched through the Metro West Communications Center by staff especially trained to assist each employer when a request for medical attention is needed. Our dispatchers are qualified to quickly assess each situation and activate prompt appropriate medical response.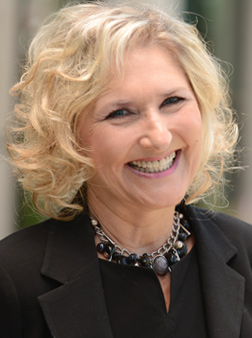 Cindy Williams-Borgen
Client Services Manager
Cindy is well versed in workers compensation programs and claims management. She has a commanding knowledge of OSHA rules and regulations as well as managing first aid programs.
Cindy brings more than 15 years' experience in occupational medicine and onsite first aid consulting to her work at Metro MedCALL. In addition to her experience in Portland working for major occupational health providers, Cindy has completed training and education courses held throughout the country, including courses from the National Association of Health Professionals.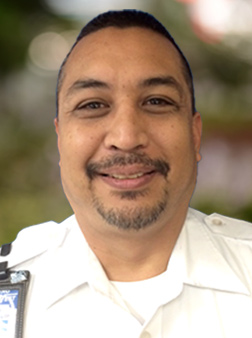 Jeffrey S. Teel
Supervisor
Jeff is the first line of contact for our Metro MedCALL contacts, working to ensure that the best interests of the employees and the organization are well served.
Jeff's work in the military, corporate security, wildland firefighting, and emergency medical services enable him to consult with businesses and organizations to create programs for employee health and safety. Jeff is a certified Emergency Medical Technician.
It is important to have high quality, onsite first aid when an employee in injured. Metro MedCALL's response time and professionalism, when an employee is injured, is of great value. The service they provide allows us to know from the time we call, until the time our employee is brought back to work, that our employee's first aid needs will be met.

Eric Trummel
Alpenrose Dairy